短冊(たんざく)は、薄い木や竹の皮、紙を細長く切って短文の字を書くためのもので目印や簡単な通信に使っていたが、後に神仏への願いを掲げたりする物に使われた。近年では短歌や俳句を詠む際に使われる事が多い。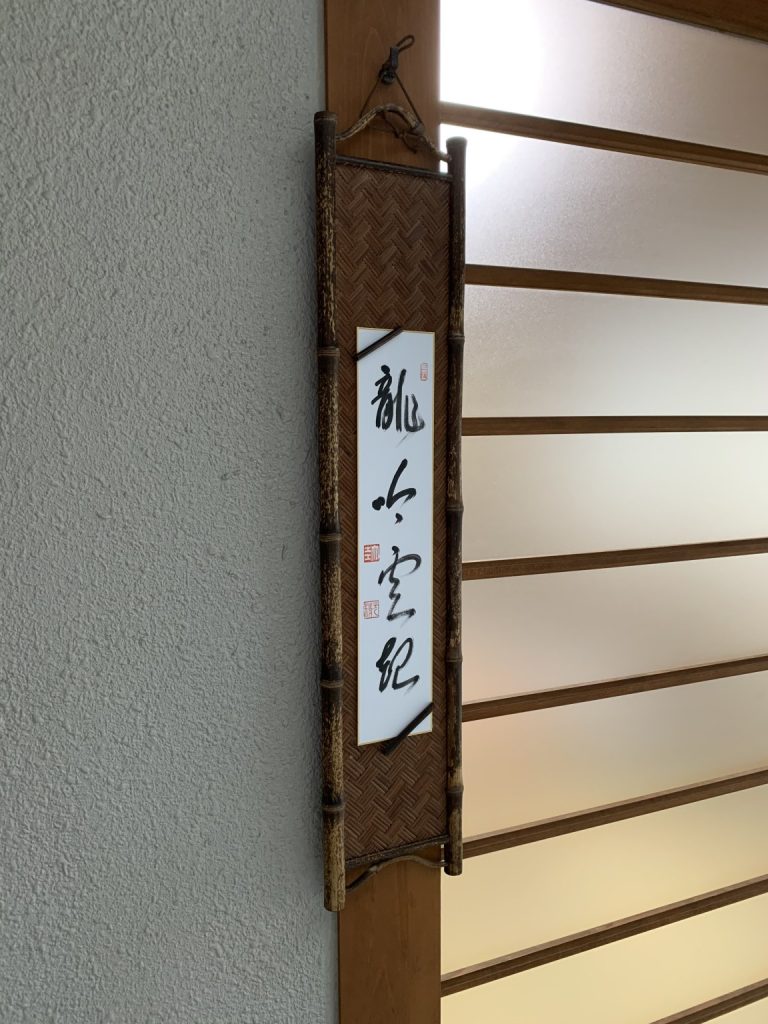 この短冊パネルは、伝統工芸の技術を使って表現をしました。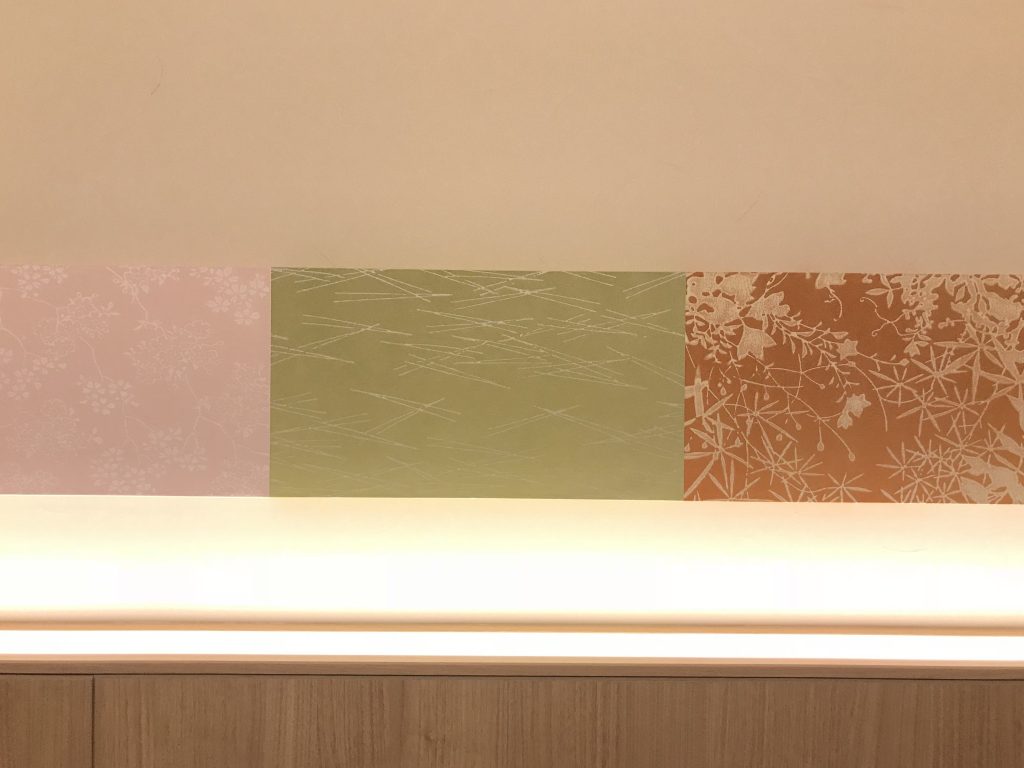 №1-№2:「陽月Yogetsu」 
 本金2号箔で「太陽」、本金4号箔で「月」をイメージした4枚1組の大型パネルです。
№3~№4:「焼き箔Yakihaku」 
 銀箔を硫黄で化学変化させた大型パネルです。
№5~№7:「雲龍Unryu」 
 越前特漉き和紙に銀箔を硫黄で加工した「龍」が踊るような勢いのアートパネルです。
№8:「唐紙Karakami」 
№9:「唐紙Karakami」 
 京唐紙を使用した和テイストのアートパネルです(北海道登別のホテルの客室)。
№13:「その他Other」
 本金2号砂子箔で太陽を演出(京都駅周辺のホテルのコンシェルジュの壁面)。
The strip of sheet, called tanzaku is for writing short letters, used for signs and simple communications by cutting thin wood or bamboo skin or paper into long and thin pieces.
It was later used as a wishing post for Shinto Deities and Buddha.
In recent years, it is often used for writing tanka (a poem consisting of 31 syllables with five unrhymed lines of five, seven, five, seven, and seven syllables) or haiku (a poem of seventeen syllables, in three lines of five, seven, and five, traditionally evoking images of the natural world.)
This tanzaku panel is expressed using traditional craft techniques.

№1-№2:
 It is a set of four large panels that image the "Sun" with No. 2 gold leaf and "Moon" with No. 4 gold leaf.

 №3~№4:
 It is a large panel made by chemical reaction of silver foil with sulfur.

№5~№7:
 It is an art panel with the momentum of a "dragon" made by processing silver foil with sulfur on Echizen specially made Japanese paper.

№8: 
№9:
 This is a Japanese-style art panel using Kyo-karakami, a type of woodblock print (a guest room at a hotel in Noboribetsu, Hokkaido).

№13:
 This panel represents the sun with No.2 real gold sand foil (wall of hotel concierge around Kyoto station).